ELECRAMA 2020 India Electric Power, Energy and Automation Exhibition--Beijing People is Electrical Appliance Factory Co., Ltd.
"Elecrama-2020" held in New Delhi Exhibition Center, India on January 18-22, 2020 is the exclusive agency of China and Hong Kong. To actively respond to the call of the "one belt and one way", we are trying to lead the electrician industry to go out. Beijing people Electric Appliance Factory Co., Ltd. is going to attend the exhibition.
1. System diagram of centralized / distributed inverter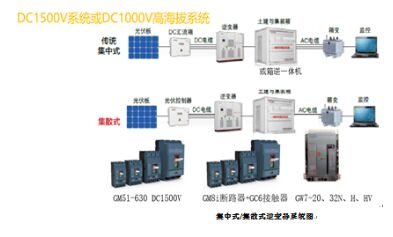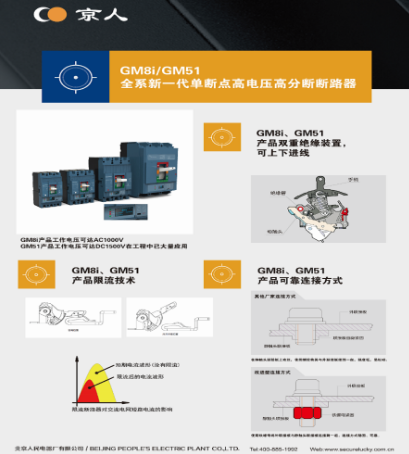 According to the requirements of the photovoltaic centralized inverter solution for the circuit breaker, we have developed gw7 AC frame type circuit breaker series, which has the characteristics of low temperature resistance, high insulation, small size, etc.; 3P / 2000a drawer type width of 280mm, convenient installation; the structure adopts patent design, with higher reliability. The rated voltage of gm51 DC molded case circuit breaker can reach DC1500V, and the rated working current can reach 1600A; the rated voltage of gm8i AC series can reach AC1000V, and the rated current can reach 1600A, which meets the needs of different systems; the ghr1 fuse type isolating switch, with the integration of positive and negative poles, reduces the size of the combiner box, and can be unplugged and plugged live in the DC1000V system, making maintenance more convenient.
2. Schematic diagram of PV power generation system with series inverter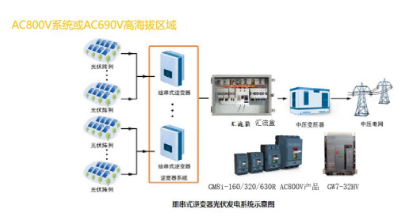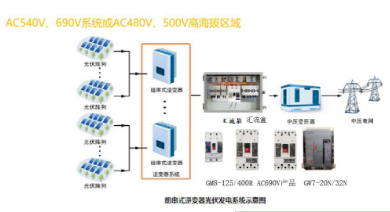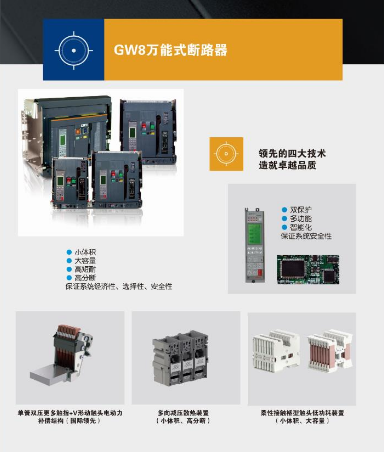 Gw8 universal circuit breaker
Product features:
● controller: Dual MCU protection
● ambient operating temperature: + 55 ℃
● maximum working voltage: DC1500V; ac1140v
● rated current of shell frame: 2000, 4000, 6300A
● shell frame volume: 6300A, 2000a reduced by 2 / 5 year on year
3. Miniature circuit breaker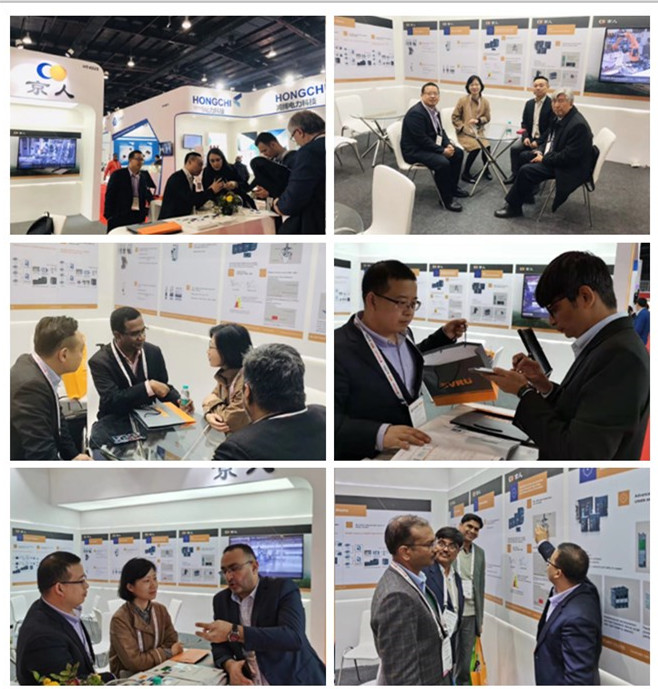 Overseas negotiation
With the rapid development of economy and the continuous improvement and innovation of the company's R & D technology, Beijing People's Electrical Factory Co., Ltd. is expanding the international market, and has been affirmed and supported by foreign customers, looking forward to further exchanges and cooperation.
Beijing People's Electric Appliance Factory Co., Ltd., as an enterprise of industrial electric appliance protection expert "providing comprehensive intelligent industrial electric protection solution", adheres to the value orientation of "exceeding customer value demand", develops high and new technology with independent intellectual property rights, and independently innovates the transformation and application of proprietary technology. Continue to give full play to the advantages of "leading in comprehensive application technology", lead the innovation direction of photovoltaic technology and conduct strong exploration in the field of "photovoltaic + intelligent energy", so as to lay the foundation for further opening the international market.